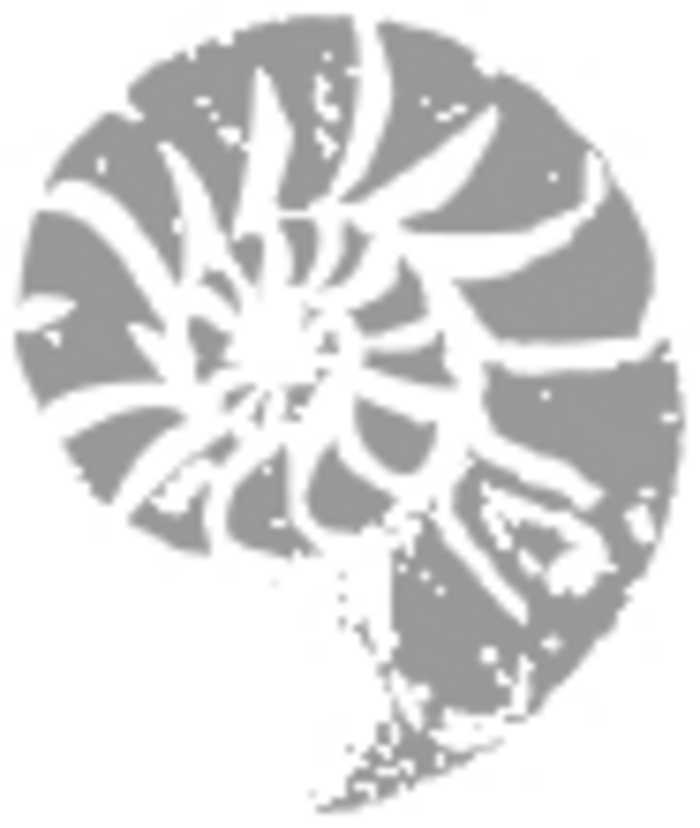 The House
Alexandra Hotel and Restaurant is a Georgian Grade 11 listed building set in 1 acre of gardens. Whilst we aim to meet the needs of all our guests, its historical significance means that there are a number of period features which might make access difficult for people with limited mobility. We have 23 bedrooms (3 ground floor, 11 first floor and 9 second floor) and 2 cottage serviced apartments in the courtyard (1 ground floor & 1 over both 1st & 2nd floor). As the hotel is almost 300 years old, there is no lift and all rooms even those on the ground floor have some steps. On the ground floor there are steps to both the Alexandra and Ammonite restaurants. We are pleased to offer the following services and facilities:
Pre-arrival
You can contact us prior to arrival by phone on 01297 442010 or e-mail [email protected].
Our website wwww.hotelalexandra.co.uk provides in-depth information about the Alexandra and the surrounding area including road maps and directions.
Our postcode is DT7 3HZ for satellite navigation purposes.
We are located on the A3052 within the town of LYME REGIS. Heading West through the town we are on the sea side of the road going up the hill just past the cinema.
Axminster Train Station is approx 5 miles or 10 minutes drive and is on the main Exeter to London Waterloo line. Taxis are not usually available at the station (fare £14 approximately) but we are happy to book one for you. Exeter International Airport is 28 miles and about 40 minutes drive away using the A30 and A35 route.
Arrival & Car Parking
Check-in is after 3 p.m. and check out around 11.00 a.m. Earlier check-in to your room may well be possible by arrangement.
We only have a small car park and a limited number of spaces. As we do not have a space for every car, those wishing to reserve a space should contact reception to pre book a parking space with us. The car park is cobbled and we advise guests to take care as surface is uneven.
We are only too happy to offer help with your luggage and to provide an umbrella if raining.
Outside the front door there is a sand pot for smokers.
Main Entrance & Reception
There are 3 steps, the largest of which measures 18cm, with prior warning the ramp will be in place to aid wheelchair users. Upon entering the hotel the floor is polished floorboards. The reception desk is located in front of you.
Public Areas - Internal
To the left if facing the reception desk, the Sitting Room runs through on the same level, with the bar area to the right. From the Bar, 2 steps (greatest depth of 18 cm) lead down to the Ammonite Restaurant in our Orangery. On through from the bar to your right, the Alexandra Restaurant is accessed by two sets of 2 steps (greatest depth of 18 cm). All ground floor public areas are of polished floorboards with random rugs.
Public Areas – Lavatories
The Gentlemens and Ladies lavatories are off the reception area (Gents on the right and Ladies on the left when facing the main entrance). The floors are tiled or have a linoleum. We do not have a designated disabled lavatory.
The Restaurants & Bar
They are located next to one another.
We are licensed for the sale of alcohol.
Menus can be available in large bold print by prior arrangement.
Lighting is mainly natural daylight with and ceiling and/or wall lights and candles on the tables in the evening. We are happy to cater for any dietary requirements, please advise on booking.
Meeting & Private Dining Rooms
Both the Alexandra, Orangery and the Chapel are available for private parties or meetings.
Bedrooms
We have 23 bedrooms, all vary in size with 6ft king, 5ft double or 3ft single / twin beds. All are en-suite with bath and shower over or with separate walk in shower there are two ground floor rooms which have shower only. All are carpeted and bathrooms have tiled or linoleum floors. We also have 2 serviced apartments; the ground floor apartment has an open plan kitchen / dining / sitting room, 1 double bedroom, 1 bunk room, a bathroom with wet room shower and separate lavatory. The 1st floor apartment has an open plan kitchen / dining room, 1 double bedroom, 1 twin room, 1 bunk room, a bathroom with bath and shower over, it also has a sitting room on the 2nd floor.
We offer both feather or fibre duvets & pillows or blankets if preferred, please advise on booking.
Room service for morning tea and coffee, meals and refreshments is available.
Access is by 2 separate flights of stairs :
MAIN HOUSE: The stairway from reception to the first floor has 12 steps to the quarter landing then a further 6 steps to the 1st floor. (rooms 1, 2, 12). The 2nd floor is then 11 steps to the quarter landing followed by 5 steps to the 2nd floor. (rooms 15, 16, 18, 19 & 20).
WEST WING: The stairs from the first floor landing of the main house then lead through to the West wing via 2 steps (room 10) turning right brings you to a further 3 steps to room 11 or straight on up 5 steps to rooms 3, 5, 6, 7, 8. The second floor rooms (23, 24, 25, 26) are accessed by an additional 16 steps.
EAST WING: This consists of one room on the first floor (room 27) accessed by 19 steps and our Ground floor rooms: Room 17 has 2 steps down then one step up followed by a further step down. Room 47 has 2 steps down then 1 step up. Room 37 has 2 steps down and is accessed outside with a further step down at the exit door and a further single step up to enter the room. Both rooms 37 and 47 have a single step down into the bathroom.
There is a comprehensive Room Directory in every room giving all information required or dial 0 for Reception.
Gardens & Grounds
There is approximately 1 acre of gardens which guests are welcome to explore and enjoy at any time. We have a children's play area with climbing frame, swings and trampoline, access is via 3 steps and a grass bank with incline or 13 steps followed by 8 steps into the playground area itself. Our wooden Deck with loungers has stunning views across the sea and over the Cobb harbour. We have a shaded terraced area where food & drinks maybe served (access is via 3 steps).
To the left hand side (with your back to the hotel) we have a pathway which leads down to join the town's Langmoor Gardens and on to the beach (5 steps, the largest of which is a depth of 24cm). Pathways may be uneven and perhaps slippery when wet.
Additional Information
In the case of a fire, an alarm sounds continuously. Please advise us if you have a hearing impediment at the time of booking or at check-in. There are fire extinguishers throughout the House and Fire Exits are well signed and lit. The Fire Meeting Point is in the garden on the left hand side looking at the sea.
Staff have regular training which includes fire, emergencies, 1st Aid and disability awareness.
There is good mobile phone coverage (depending on carrier), although we do ask guests to refrain from using their phones in any of the public areas. We are happy to refrigerate any medication or perishables i.e. baby's milk etc. Smoking is only permitted outside the building but not in any food service areas.
Access Statement – The Website
The Alexandra is committed to providing a website that is accessible to the widest possible audience. We actively work to ensure that this website is accessible and usable by people of all abilities.
1. How to get the most accessible experience from this website
Our website can be viewed on a range of different screen sizes and the size of text can be changed on your computer.
Navigation within the website
In addition to the navigation menus along the top, we have also included a Site Map page to help people find information more easily. There is a link to the Site Map page in the footer of every page. On each page their is a 'home page' button to enable users to navigate easily back.
Enlarging the text
If you need to enlarge the text, the website is designed so that all the content and features are usable at zoom levels of at least 200% when using your browser's built-in zoom facility.
Note that on a desktop browser, the layout may change to the mobile layout when the zoom level is increased. The pinch-to-zoom facility is enabled on mobile devices.
Keyboard-only operation
All the content and features of the website can be accessed using a keyboard or adaptive technologies that emulate keyboards. None of the content and features rely on the use of a mouse, trackpad or other pointing device.
2. Changing settings
Using your web browser, you can change the size of text on this website. You can also make other helpful changes in your browser, as well as within your computer generally.
To find out what else you can do, visit My Web My Way at http://www.bbc.co.uk/accessibility/ (this link will open in a new browser window).
3. Contacting us
If you are unable to make a booking via the website, we provide a 24/7/365 automated telephone service on + 44 01297 442010 Alternatively, email your enquiry to [email protected] and we guarantee to reply within two working days.
We welcome all constructive feedback regarding the accessibility of this website, which will be carefully considered. If there is information you think should be included on this page, or if you have any suggestions or you experience any problem accessing the website then please email us at [email protected]
Please note: for advice on what information to include when you contact us, we recommending you read "Contacting Organizations about Inaccessible Websites" at http://www.w3.org/WAI/users/inaccessible (this link will open in a new browser window).
4. Accessibility guidelines
We are committed to making all the pages of this website conform to level AA of the Web Content Accessibility Guidelines (WCAG) 2.0, which is the internationally recognised benchmark for building accessible websites.
The Web Content Accessibility Guidelines explain how to make websites more accessible for people with disabilities. Conformity to these guidelines also makes websites more user friendly for all people.