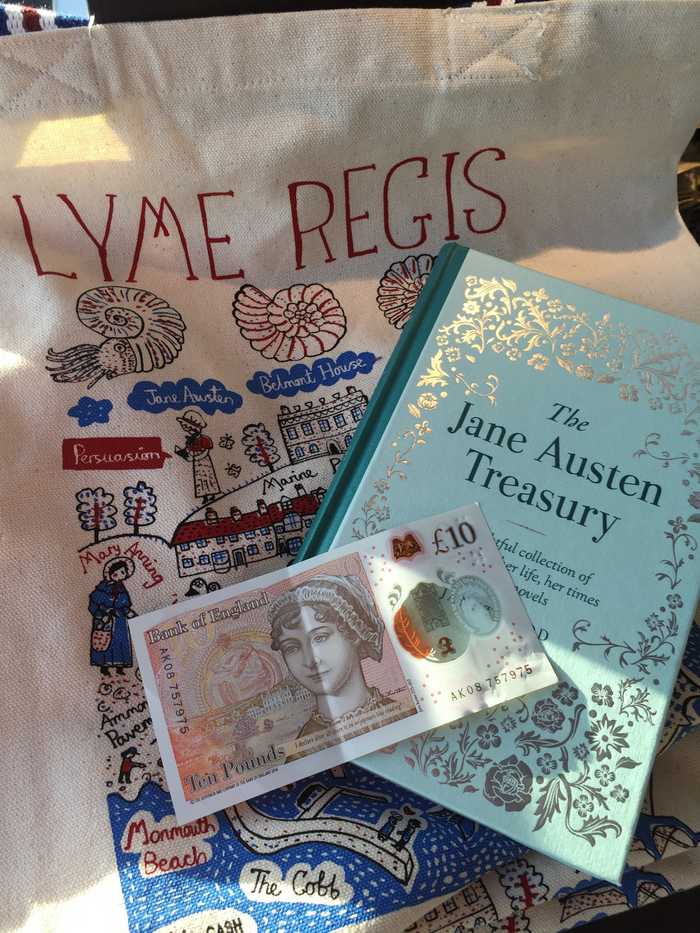 Jane Austen Tours
90-120 minute public tour of Jane Austen's Lyme Regis.
The name Jane Austen is known throughout the world, but what is not widely known is her connection to Lyme Regis. Take a Jane Austen tour around her beloved Lyme Regis. Jane Austen visited Lyme Regis in England on at least two separate occasions and set Persuasion, her last novel, in the town. On the Jane Austen tour we follow in the footsteps of Jane Austen and her characters around Lyme Regis.
During the Jane Austen tour we take a walk along the Cobb to see the steps from which Louisa Musgrove fell on the famous harbour wall and visit the inns mentioned in Persuasion. On the Jane Austen tour we see the house in which she stayed and enjoy the pleasure of Lyme Regis's views, knowing that you are seeing the same sights as Jane Austen saw and loved.
Jane Austen tours operate all year round, but scheduled, public walks are listed below. To book onto one of these, please click on the relevant link and change the quantity of tickets according to the size of your group.
Visit their website